How do I refer a friend?
Go to our website and locate the "Refer a Friend!" star icon in the bottom corner of our homepage.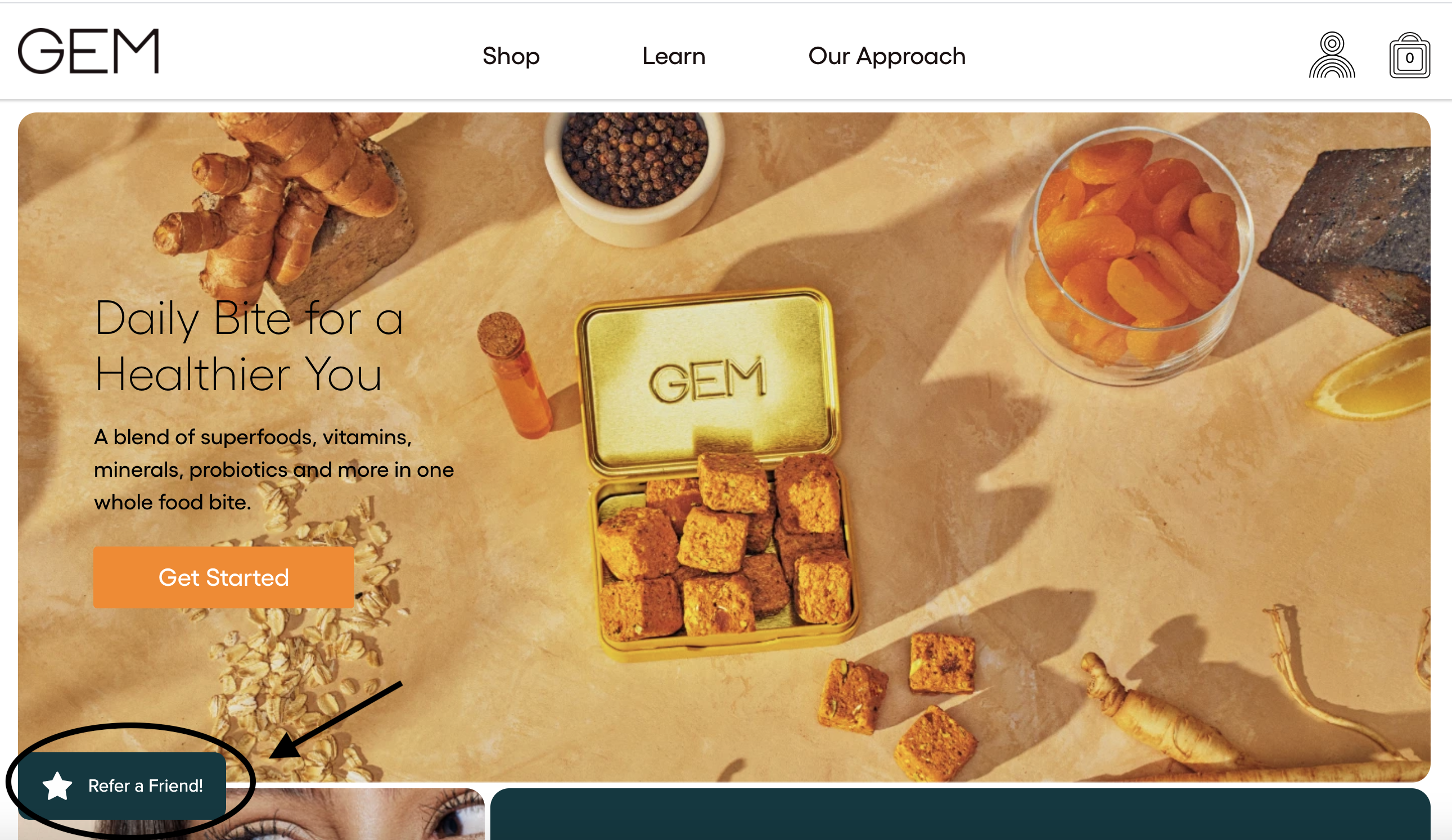 A little window will pop up from the bottom corner of the screen and will ask you to either log in (with your GEM account credentials) or create an account if you don't have one yet.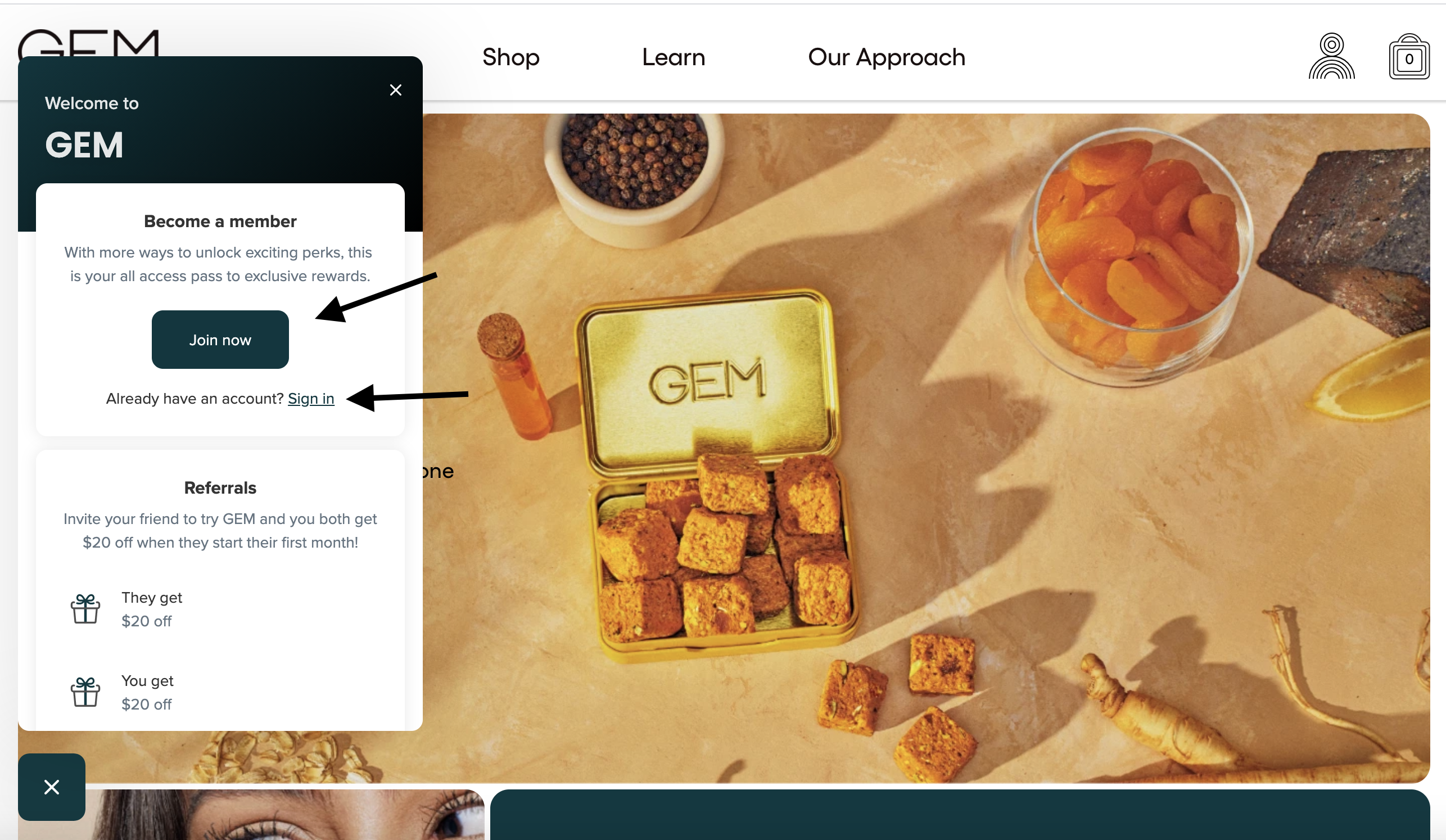 Once you've joined or logged in, you'll see a custom link for you to refer friends or share on FB, Facebook Messenger, or Email. Copy that link and share it with whoever you'd like!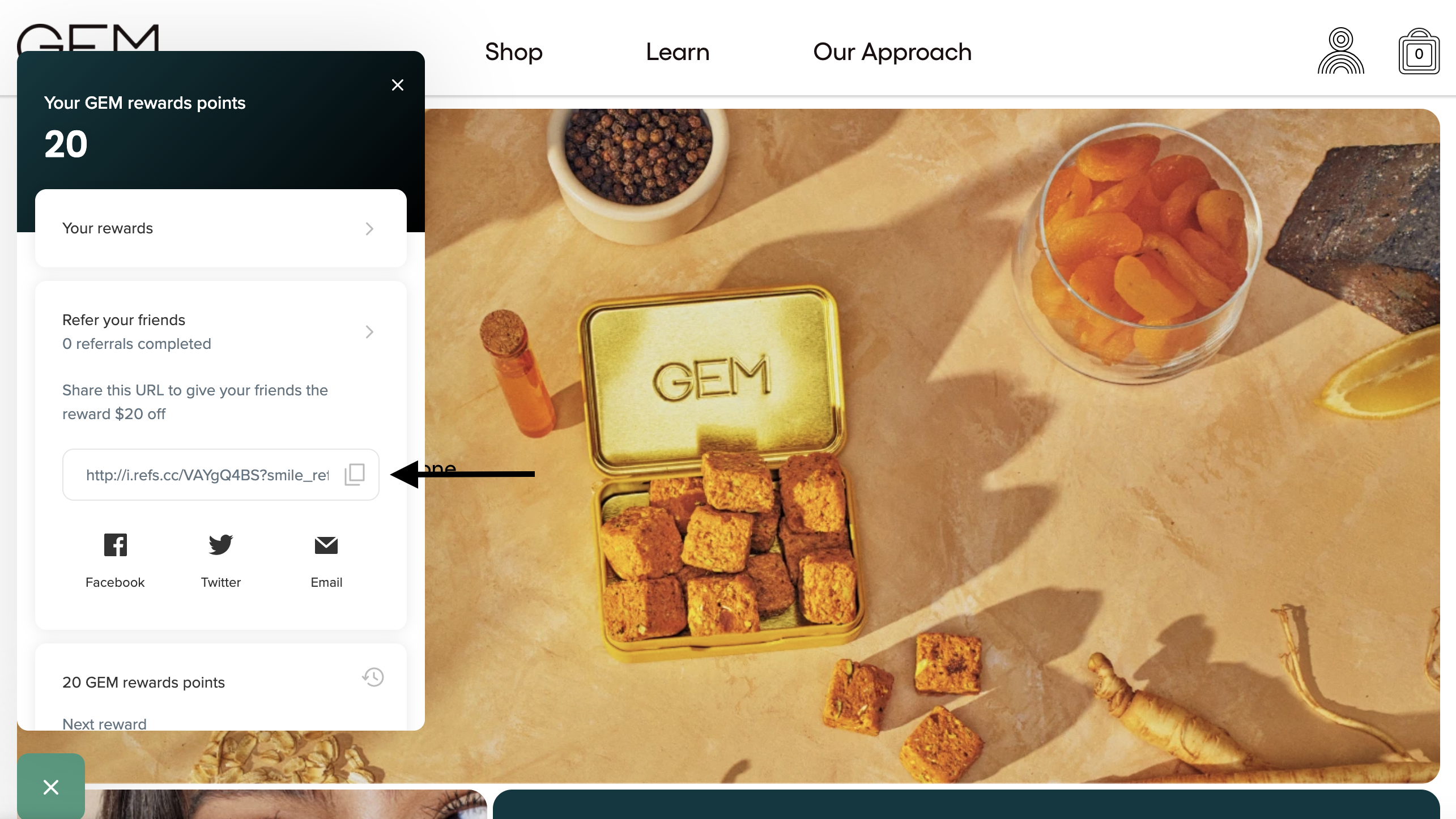 For every friend that signs up you will get a $20 discount code to apply to an order, and they will get $20 off their first order! The best part? Successfully refer as many friends as you want and earn $20 for each!
You'll receive a $20 discount code via email when your friend places their first order (note: the discount code will need to be manually applied to your account).
Here's how it works on your friend's side:
They paste your link into a browser, and a pop-up window comes up asking for their email address.
Once they enter their email address, it will give them a $20 discount code that they can copy and paste immediately at use at check out (the code will be emailed to them as well). Your friend can apply their referral discount to any of our products.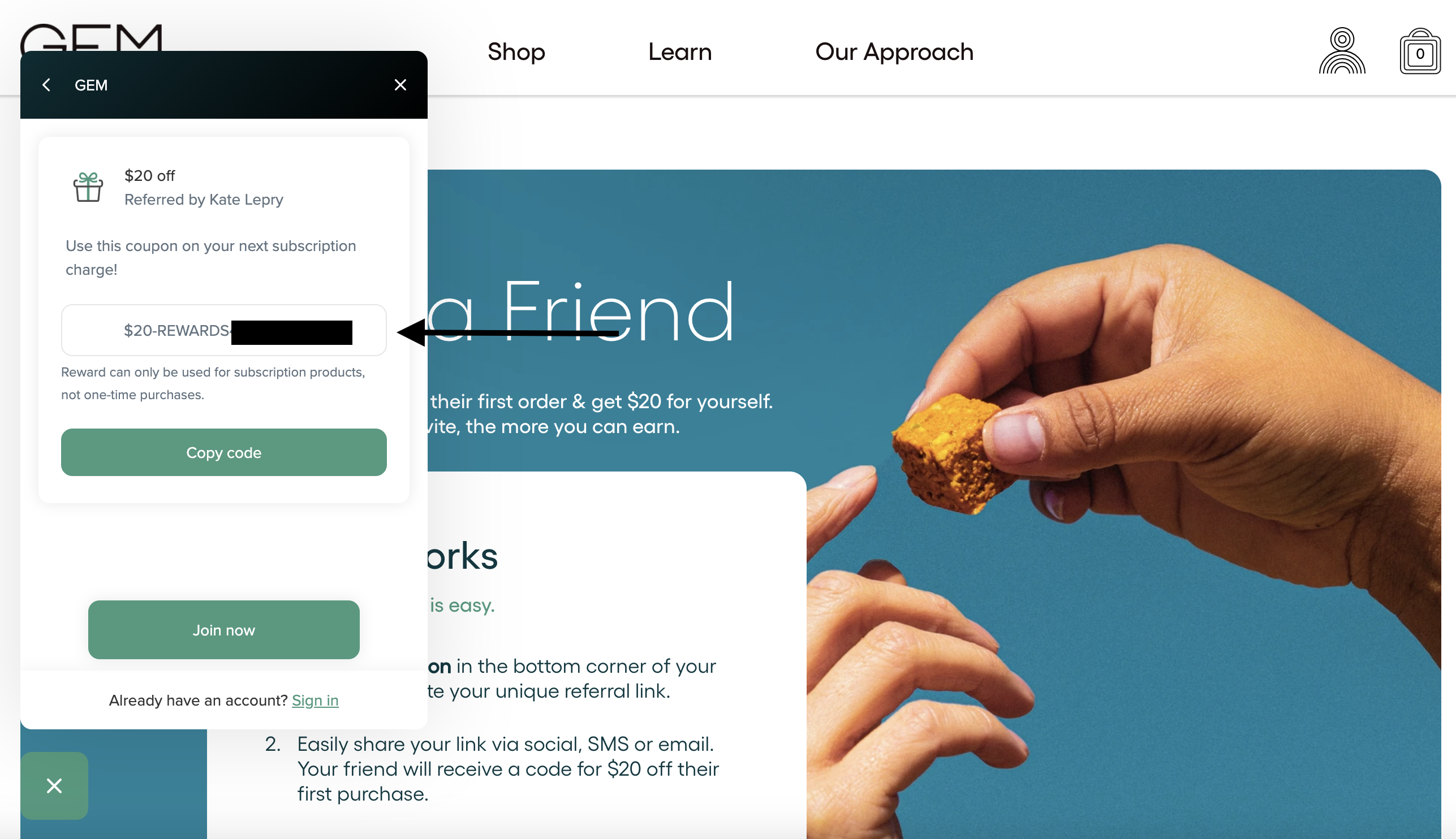 3. Voila! They've placed their first order and a $20 discount code will show up in your email soon! You can also find your referral discount code by going to 'Your Rewards' after you sign in the little pop up window.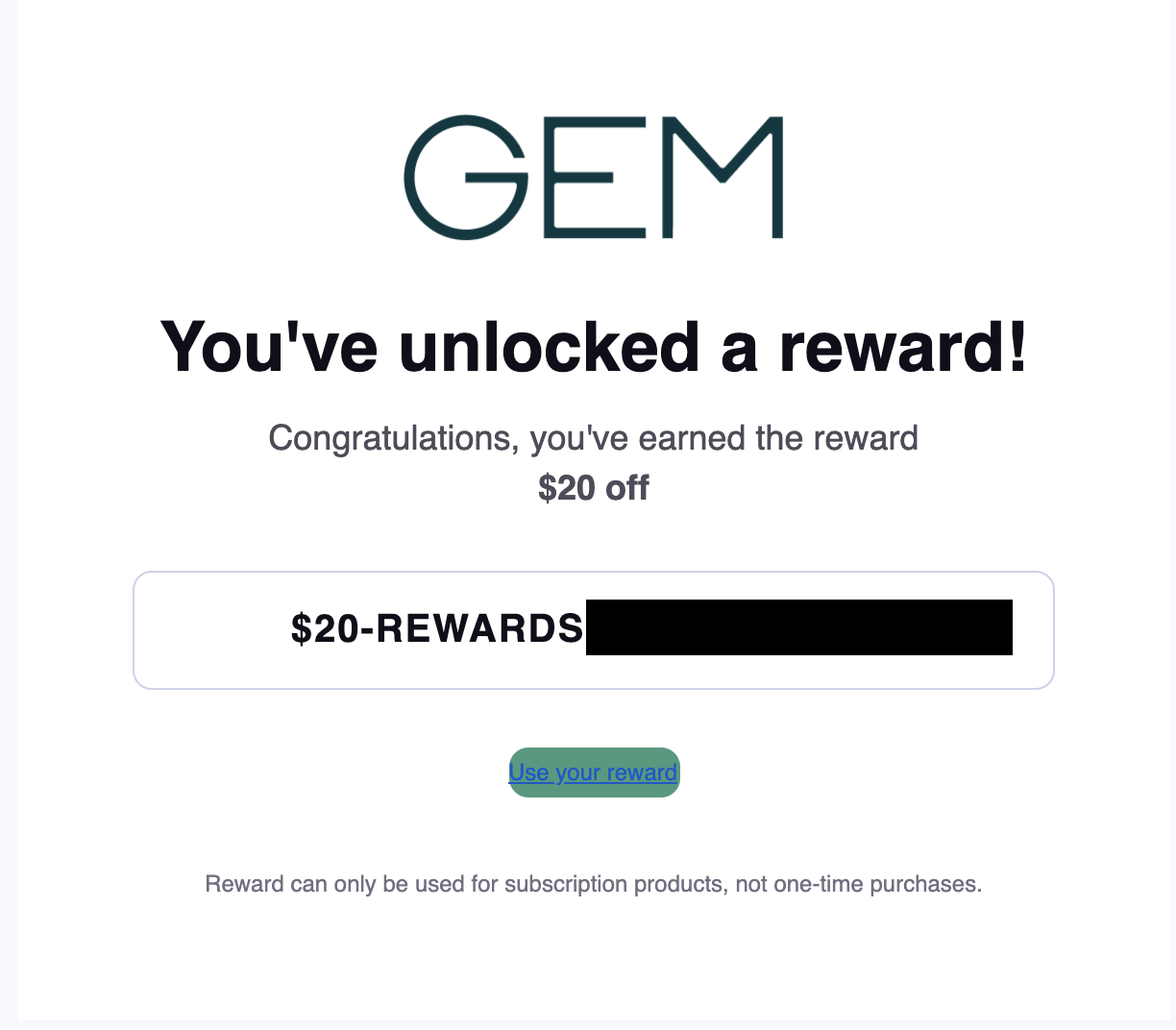 Was this article helpful?